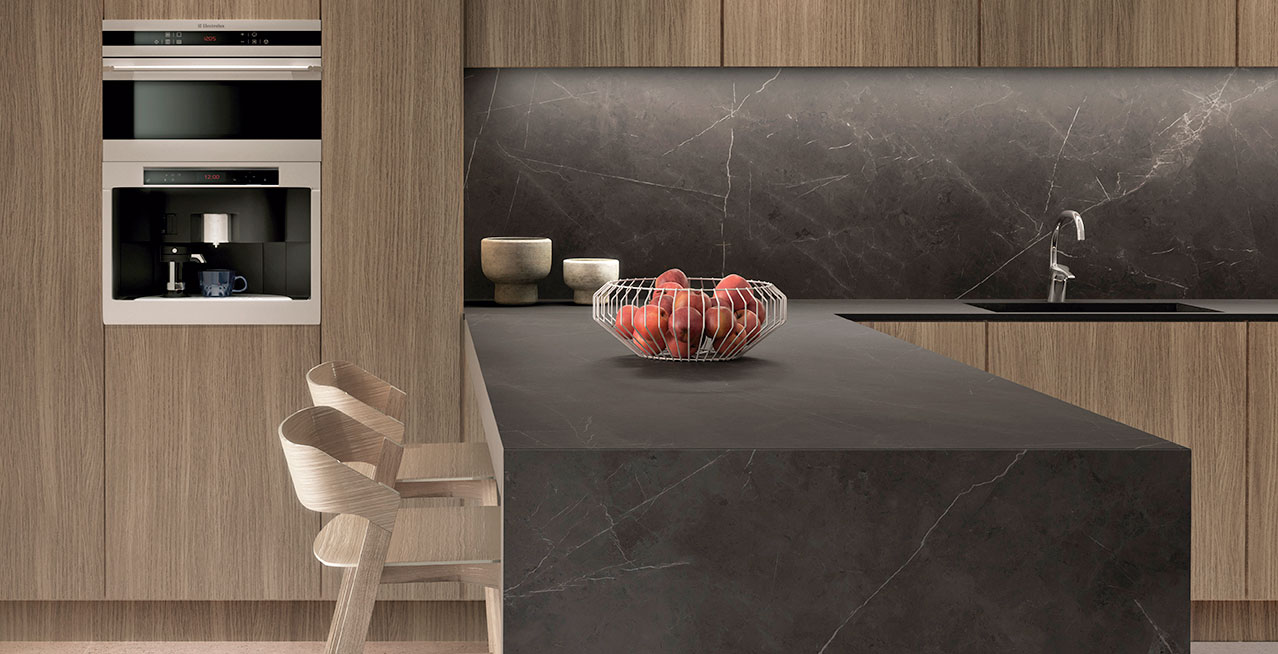 Storm Splashback & Benchtop by ECXtra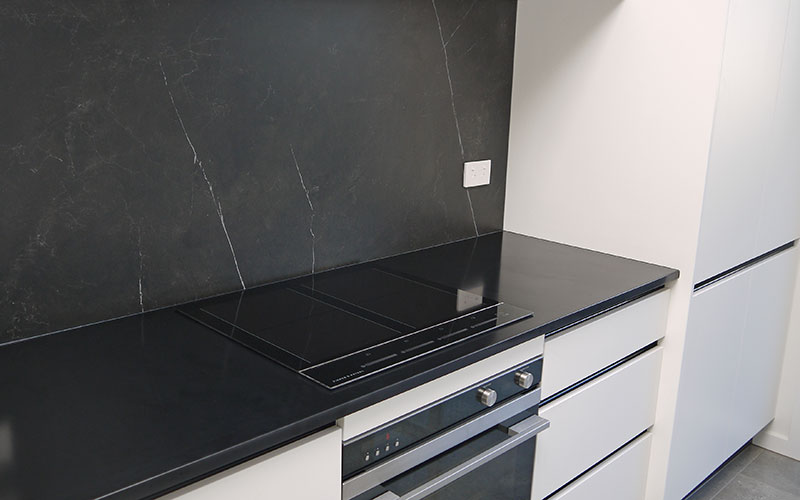 Storm Splashback by ECXtra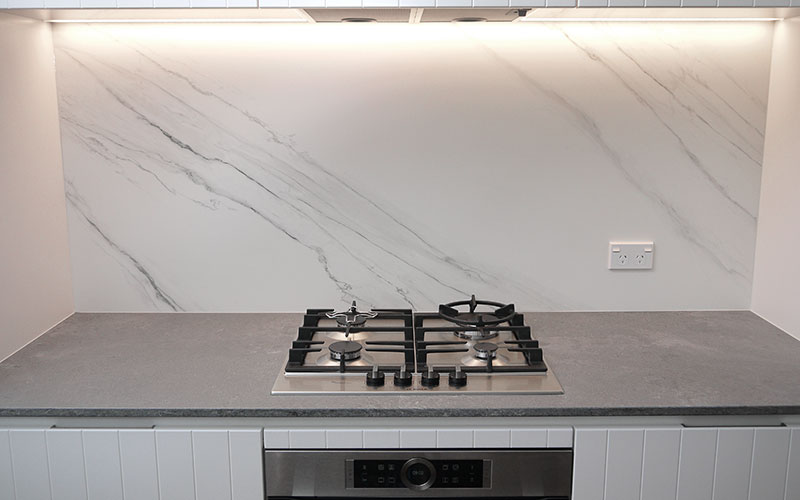 Touche Ice Splashback by EC iStone
Linea Stone is now also specialising in large slab porcelain splashbacks.
These slabs are the latest worldwide trend in 6mm and 8mm thicknesses with a vast variety of dynamic patterns.
If installed in conjunction with our benchtops the pricing is similar to glass but everything is installed at the same time – 5 days for 20mm and 30mm benchtops.
NOTE: We are also able to fit the 6mm slabs as wall claddings.
Why use Linea Stone for Splashbacks
We can template and install at the same time as we install your kitchen taking weeks off the delivery time.
The large slab size means that joins will often be avoided.
Project management is made easier with only one supplier for both benchtops and splashbacks.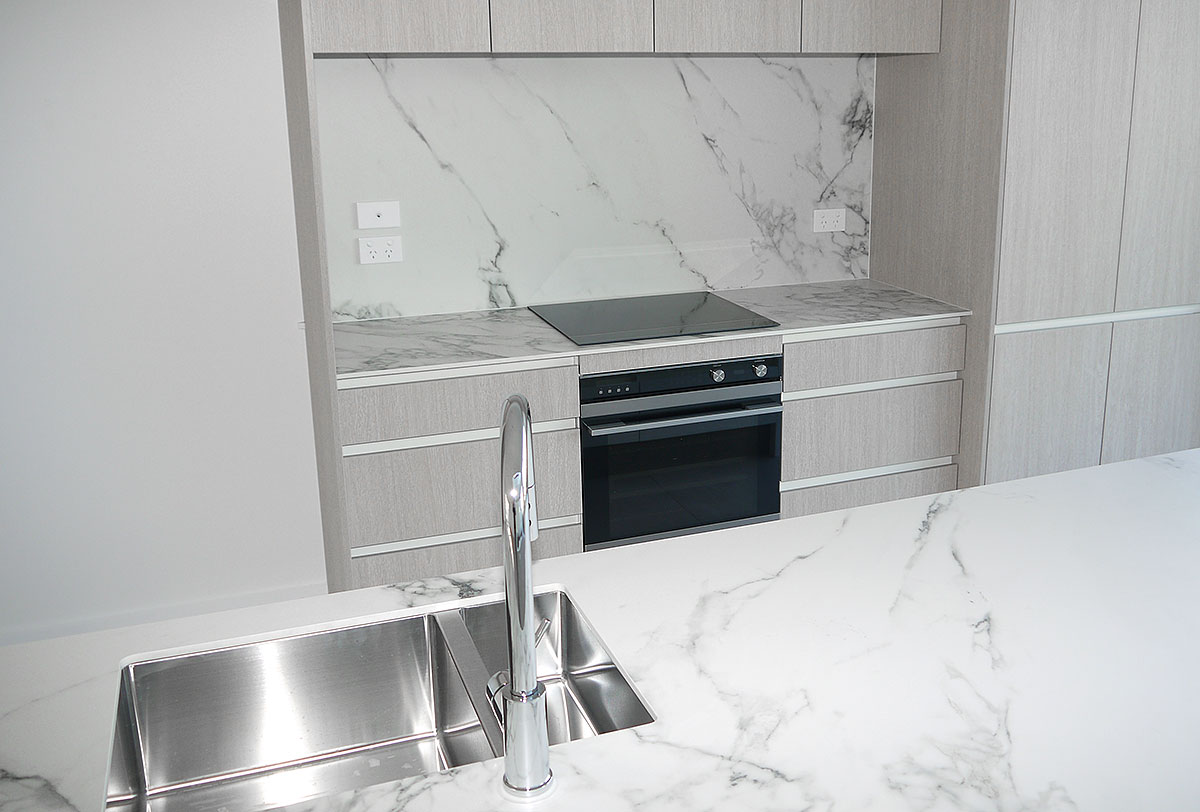 Touche Ice Splashback & Benchtop by EC iStone